Main content starts here, tab to start navigating
COME. SIT. STAY!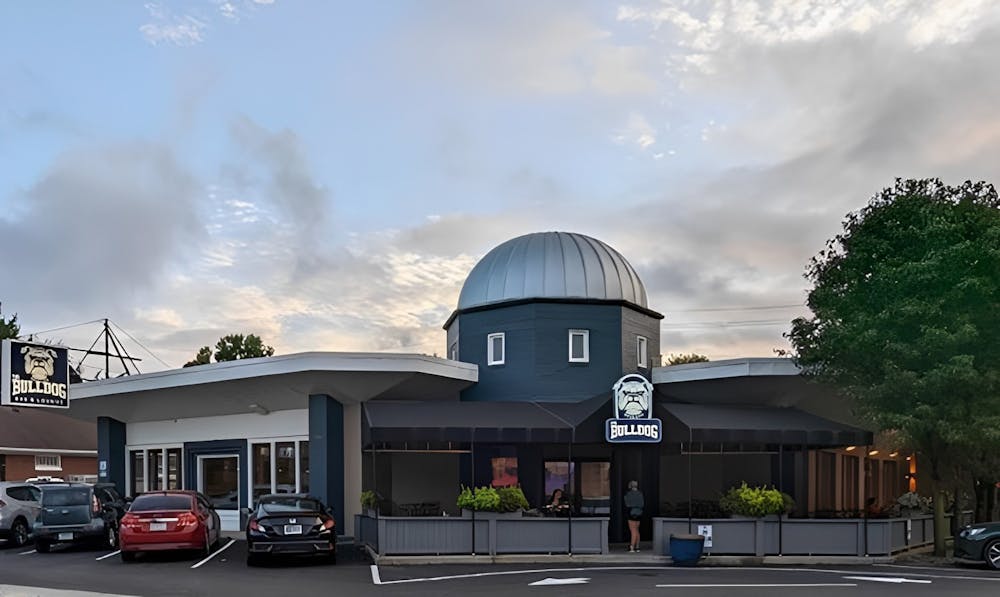 The Bulldog is a social house featuring a sports bar, restaurant, and cocktail lounge in Indianapolis, IN. We combine the best ingredients of servers, bartenders, cooks, and entertainment to create a fun atmosphere. Bring your friends, co-workers, families, and party-goers to see us! The Bulldog provides an atmosphere you can have fun in, food you crave, service you rave about, and drinks you can toast with! Cheers to our wonderful guests!
While you're here:
Sport's bar, BD social (family dining), cocktail lounge (coming soon), and outdoor seating
Self-pour wall with a variety of beers to choose from
50 + high tech TV's to watch your favorite games
Live music, seasonal events, weekly food and drink specials
Gaming area with a pool table, Golden Eye, and dart boards
Our History
From 1974-1994, the original Bulldog was the place to be for Butler students and residents of South Broad Ripple. Whether it was a stop before walking to a game at Hinkle or partying after a week of classes and work, you had to get there early to beat the rush. Thereafter, Moe and Johnny's operated for over 20 years. Now in 2022, The Bulldog is back in it's home and looking to be a part of the neighborhood once again.
So, come, sit and stay!